Your DRML library card can be used to obtain day passes for a host of different destinations.
Passes are loaned for 1 to 3 days. Late return of a pass will result in a late fee of $5 per day. Visit any of the sites below, click on site name for more info:
The American Precision Museum:
Admits 1 family
The Museum preserves the heritage of the mechanical arts, celebrates the ingenuity of our mechanical forebears, and explores the effects of their work on our everyday lives. The American Precision Museum, housed in the original Robbins & Lawrence Armory, now holds the largest collection of historically significant machine tools in the nation.
Pick up a coupon at the library front desk.
Birds of Vermont Museum:
1 free admission with each paid admission.
A private, non-profit organization, the Museum features over 500 carved wooden birds, representing 259 species. Here, natural history meets art. Discover birds in the wild, from the windows, and in wood — our life-like carvings won't fly away. Explore forest trails and a walk-in treehouse or picnic near our pollinator gardens or the pond. Immerse yourself in special exhibits from science to art.
1 day loan period.
Craftsbury Chamber Players:
Admits 1 person to one concert at either location. The Craftsbury Chamber Player is a partnership of musicians and community dedicated to making live chamber music an enduring part of our culture. Limit of one pass per family per concert. 1 day loan period. This pass is donated by the Craftsbury Chamber Players.
ECHO Lake Aquarium and Science Center:
Admits up to 2 adults and 2 youths for just $7 each.
ECHO inspires and engages families in the joy of scientific discovery, wonder of nature, and care of Lake Champlain.
1 day loan period.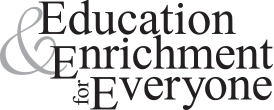 Education Enrichment for Everyone – EEE:
Education Enrichment for Everyone (EEE) is a lifelong-learning organization which has served the Burlington area for almost 25 years. It is open to anyone interested in educational experiences without tests, papers, or grades. They present 12 weeks of interesting and diverse programs each Fall and Spring. Each semester is divided into several series, each with a theme. They hold weekly lectures on a range of thought-provoking topics every fall and spring. Currently these take place on Fridays from 2-3pm live on Zoom Webinar. A free Zoom Webinar training/refresher will be offered on Zoom shortly before the semester begins.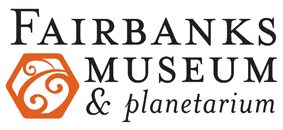 Fairbanks Museum and Planetarium:
Admits 1 family to the museum and regular presentations in the Lyman Spitzer Jr. Planetarium. Discounts on public programs.
The Mission of the Fairbanks Museum & Planetarium is to inspire wonder, curiosity, and responsibility for the natural world.
The Fairbanks Museum was founded in 1889 by St. Johnsbury industrialist Franklin Fairbanks. Inside our classic Victorian building, you'll find a dazzling array of animals and artifacts, dolls and tools, shells and fossils, and much more! Take a trip through the cosmos in Vermont's only public planetarium. A full calendar of events, workshops, lectures and field programs invites everyone to explore the nature of our world. The Lymann Spitzer Jr. Planetarium, Vermont's only public planetarium, opened in 1961 and continues to offer guided tours of the cosmos every day. Since 1981, meteorologists at the Museum have produced Eye on the Sky weather programming that is broadcast daily by Vermont Public Radio. This is a 3 day pass. Donated by the Friends of the library
Fleming Museum of Art:
Admission is now free for everyone! No pass is needed. The library is a Flemingo! We support the Fleming Museum of Art. Note: The museum is closed in the summer. It reopens at the start of the UVM Fall Semester.
Hildene:
Pass admits 1 adult and 2 children 16 and under. Children age 5 and under are always free.
The Lincoln Family Home. His father was born in a log cabin and called from the humblest rank in life to preside over our nation during the most momentous period of its history. One generation later, Robert Todd Lincoln, the only child of Abraham and Mary Todd Lincoln to survive to adulthood, became Chairman of the Pullman Company, the largest manufacturing corporation at the turn of the 20th century. He built his Georgian Revival mansion in 1905 in the scenic village of Manchester. It became home to only Lincoln descendants until 1975, longer than any other Lincoln residence. It is the Great American Story. This is a 3-day pass. Donated by the Friends of the Library.
Rokeby Museum:
Pass admits 1 adult free, 1 child free and up to 4 more at $5.00/adult: $2.50/child
Rokeby Museum presents a nationally significant Underground Railroad story tucked inside a quintessential Vermont experience. Rokeby Museum is open for the season, 7 days a week — until October 23rd! The house, however, is not open every day. It may be seen by guided tour only, with tours at 11:00 and 2:00 on Friday, Saturday, Sunday, and Monday. 1 day loan period. Donated by the Friends of the Library.
Shelburne Farms:
Admission is free for the walking trails and children's farmyard. The pass gives a 10% discount in the store.
Shelburne Farms is a nonprofit education center for sustainability, 1,400 acres working farm, and National Historic Landmark on the shores of Lake Champlain in Shelburne, Vermont. 1 day loan period.
Shelburne Museum:
Admits 1/2 off admission price for 2 adults and up to 4 children accompanying children 17 and under. Must bring a current library card with the pass.
Over 150,000 works are exhibited in 39 exhibition buildings, 25 of which are historic and were relocated to the Museum grounds. 3 day loan period. Donated by the Friends of the Library.
Vermont Granite Museum:
Admits 2 adults and all their accompanying children under ages 17 and under.
Located within an authentic turn-of-the-century granite manufacturing plant, the museum's mission is to create stimulating, interactive environments for learning about the geology, technology, history, and art of Vermont's unique granite heritage art, industry, capabilities and cultural heritage.
1 day loan period.
Vermont Historic Sites:
Admits 1 family.
The Vermont State Historic Sites Program encourages the discovery and appreciation of the state's rich heritage through the stewardship and interpretation of historic sites that evoke an authentic sense of time and place.
3 day loan period.
Vermont History Museum:
Admits 1 family.
The Vermont Historical Society engages both Vermonters and "Vermonters at heart" in the exploration of our state's rich heritage.
3 day loan period.
Vermont State Parks:
Admits 1 family or up to 8 in one vehicle to any state park with a day use area.
Go camping, hiking, biking, swimming, boating, fishing or picnic. Download the VT State parks app to use on your smart phone.
3 day loan period.

Vermont Institute of Natural Science:
Admits up to 4 people at $5.00 per person.
Motivating individuals and communities to care for the environment through education, research, and avian wildlife rehabilitation.
3 day loan period. Donated by the Friends of the Library.